Spice Route
Dress a room in Moroccan home decor and you'll create a space that speaks to the adventures of a life well-travelled. Evoking images of lively markets and Arabian nights, our Spice Route collection is ideal for inspired Moroccan interior design. Whether you've trekked the globe twice over or whether sumptuous daydreams lead you to fabled lands, you can use this alluring print in any room. Find linens and Moroccan home decor ideas for the living room, bedroom, bath, kitchen, and dining room.
Warm up your Moroccan home decor with red curtains
Red and turquoise–a lovely yet unexpected palette–looks at home in a global-inspired living room. Use these stunning Moroccan colors in a bohemian living room filled with souvenirs and eclectic decor. Begin by hanging flowy, sheer red curtains at the windows as a focal point, or try our beaded valances for a boho window treatment. Toss a few colorful teal and red throw pillows onto the couch to tie things together.
Spice Route ~ Red Orange Moroccan Indian Throw Cushion Cover
Spice Route ~ Red Orange Moroccan Indian Sheer Curtain Panel
$58.49 - $85.49
SALE: 10% off
Product Recommendations
Saffron Marigold
If you have a sofa filled with red pillows, then you might want to try a curtain in an analogous curtain at the window. Try these Indian block print orange curtains trimmed in gold for authentic boho vibes.
Saffron Marigold
We love mixing in a few pieces from our Mosaique Bleue collection with other bohemian pillows. With a Moroccan design and Moroccan colors, it's a sure win in the mixing and matching game!
Atlas Lights
A room clad in Moroccan home decor requires you to skip the traditional overhead lamps in favor of handmade metal pendants like these.
The Vintage Collection
This isn't your ordinary map of the world! Hang this colorful map of the spice route in a boho living room to remind you of all the places you've been (and all the places yet to explore!).
Spicy Moroccan home decor makes for a sultry bedroom
Simmering, sultry, and everything Spice Route–that's what a boho bedroom is made of! Start with our reversible red duvet cover to keep you warm in winter, and switch to one of our bohemian bedspreads in summer months (or simply remove the insert from the duvet cover!). Our Indian bedspreads also make wonderful wall tapestries. Remember to hang bohemian curtains that will play nicely with your bohemian bedding set, too. Decorate the rest of the room with items that are handmade or seem to have come from somewhere far, far away–even if they've really come from a local boutique.
Product Recommendations
Saffron Marigold
This delicate floral print lends an air of romance to your bohemian chic bedding. You'll love how the colors mesh so well with Spice Route!
Saffron Marigold
Give your bed a gilded touch with this ogee print throw pillow cover whose glimmering golden accents offer just the right amount of glam.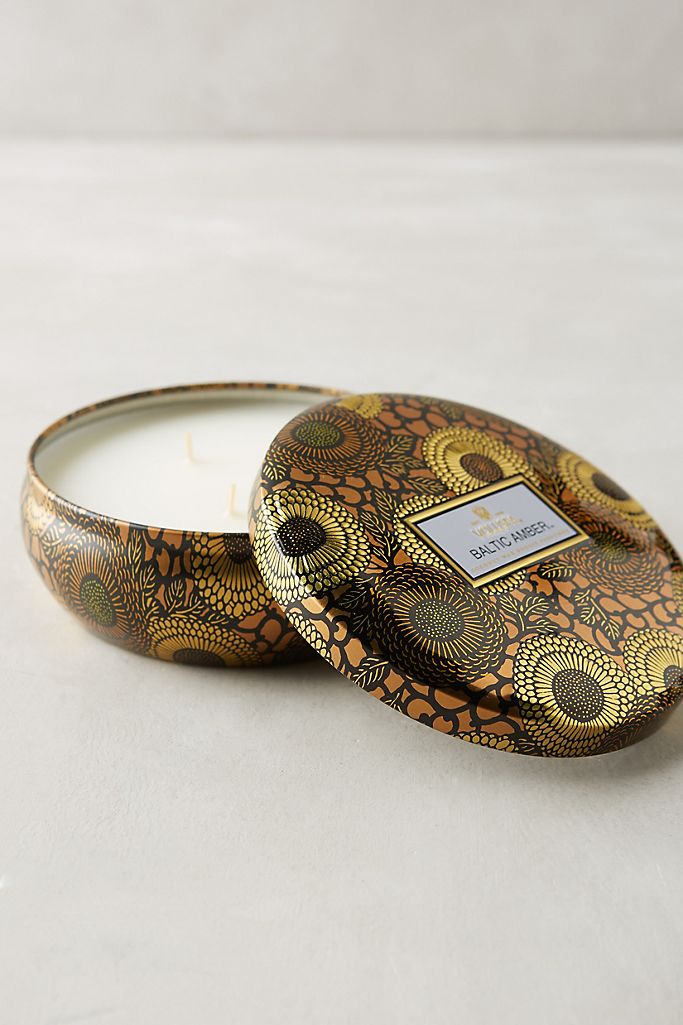 Anthropologie
Light a candle and relax, breathing in the intoxicating fragrance of sandalwood and cedar.
Canggu Home
If you're not sure if your bedroom is reading "boho" at this point, there's a quick fix: just add pom poms! This pom pom blanket, handwoven by artisans in Morocco, will do the trick.
Escape from your worries in a boho bathroom
So many of us find the bath a relaxing retreat from the everyday world, so why not design one that makes you feel like you've truly journeyed into another space, completely separate from the mundane outside world? Start with one of our fabric red shower curtains as your inspiration for a boho bathroom. Fill the rest of the space with thoughtful touches of Moroccan home decor to convert your space into a sumptuous escape.
Spice Route ~ Red Orange Moroccan Indian Shower Curtain
Product Recommendations
Saffron Marigold
This red shower curtain may conjure images of magic carpet rides across Turkish skies or cozy mountain cabins in the winter time–it's all in how you decide to style it. Where does this print take you?
Saffron Marigold
Beaded trim is definitely bohemian, so try hanging one of our beaded valances as a bathroom curtain. This white-on-white print with its golden touches makes Spice Route seem all the more elegant.
Anthropologie
We love how the turquoise flower in this towel hook helps tease out the deep teal in Spice Route.
Hawkins New York
Made in Portugal, these waffle weave towels look as if they're made of cinnamon, nutmeg, and saffron all woven together in one deliciously spicy color.
Create flavorful dishes in a bohemian kitchen dressed
A colorful kitchen is a creative kitchen, and it's a place where Moroccan style decor simply shines. Reflect your taste through your home decor. Moroccan red kitchen curtains and valances (like Spice Route) connect your Moroccan home decor with your style whether your dream kitchen comes with a fully-stocked spice cabinet or brims with plants and herbs in pots along the windowsill.
Product Recommendations
Saffron Marigold
From roasted squash to aromatic curries and summer's fresh peaches, orange is a natural color choice to use in a room where food reigns supreme!
Saffron Marigold
Give your kitchen table a bit of love by dressing it in this artisanal tablecloth made through the heritage-rich craft of Indian woodblock printing.
Surya
Notes of cinnamon and apricot with accents of imperial blue–this runner looks like it was made to go in our Spice Route kitchen!
World Market
Take a bohemian approach to your kitchen decor: instead of a woven basket arrangement, hang these Moroccan-inspired discs on the kitchen wall or soffit!
Red table runners and Moroccan home decor for a boho dining room
Imagine entertaining in a bohemian dining room: tantalizing aromas wafting from the kitchen, lantern lights flickering, and a warm rhythm beating softly in the background. Your guests feel excited to be in your home, and the sight of a rich table, plated with spice-laden dishes is simply transporting. With our Spice Route red tablecloth gracing your table, this can become your reality!
Spice Route ~ Red Orange Moroccan Indian Table Cloth
$80.99 - $129.99
SALE: up to 10% off
Spice Route ~ Red Orange Moroccan Indian Round Tablecloth
$109.99 - $119.99
(Made to Order)
Product Recommendations
Saffron Marigold
Our block printed fabric red napkins coordinate perfectly with Spice Route, and they're eco-friendly to boot!
Saffron Marigold
If you decide on Spice Route's red curtains for your dining room window treatments, then you'll want to collect table linens that look just as lovely. Try this print on your table–it's inspired by Moroccan tilework and fits in beautifully with your Moroccan decor.
Berber Designs of Morocco
Whether you're brewing mint tea or chai, you'll enjoy your cuppa even more when you pour it from this authentic Moroccan teapot.
VIB Ceramics
Handmade pottery is a fitting choice for our spicy bohemian print, and this set highlights the blue of Spice Route.
Mix and match with Saffron Marigold
If you love Moroccan home decor and you adore our Spice Route linens, then you may want to consider pairing pieces from our other collections for a mix-and-match look. Here are a few foolproof matches that you can incorporate alongside Spice Route right away:
See Spice Route in customer homes!
Putting it all together
Shop Spice Route »