The best housewarming gifts are kind that are thoughtful, lovely, and functional. In other words, good housewarming gifts are the ones they'll actually use! From new homeowners to the new grad who's just starting out to the family that moved in around the corner and the older couple who recently downsized, here are a few ideas on what you can bring as a housewarming gift. And feel free to Pin or bookmark this guide–most of these gift ideas will be great to have on hand for engagement parties, bridal showers, and holidays, too.
1. Gifts for the home
A new home presents fresh opportunities for making memories together gathered around the dining table. Help the happy homeowners set a pretty table by giving them the gift of cloth napkins. After all, cloth napkins elevate a table setting, and hand block printing makes ours all the more special. Easy to launder and perfect for everyday use, these make great housewarming gifts.
2. Thoughtful gifts to bring to a housewarming party
If your friends left a home they cherished, then consider presenting them with a framed portrait of their old home as they settle into the new. Along the same lines, consider framing a pretty map of their old stomping grounds as a thoughtful housewarming gift. Likewise, give them a framed map of their new area to help them get their bearings. Detailed maps from Positive Change Art feature street names, parks, schools–the entire neighborhood.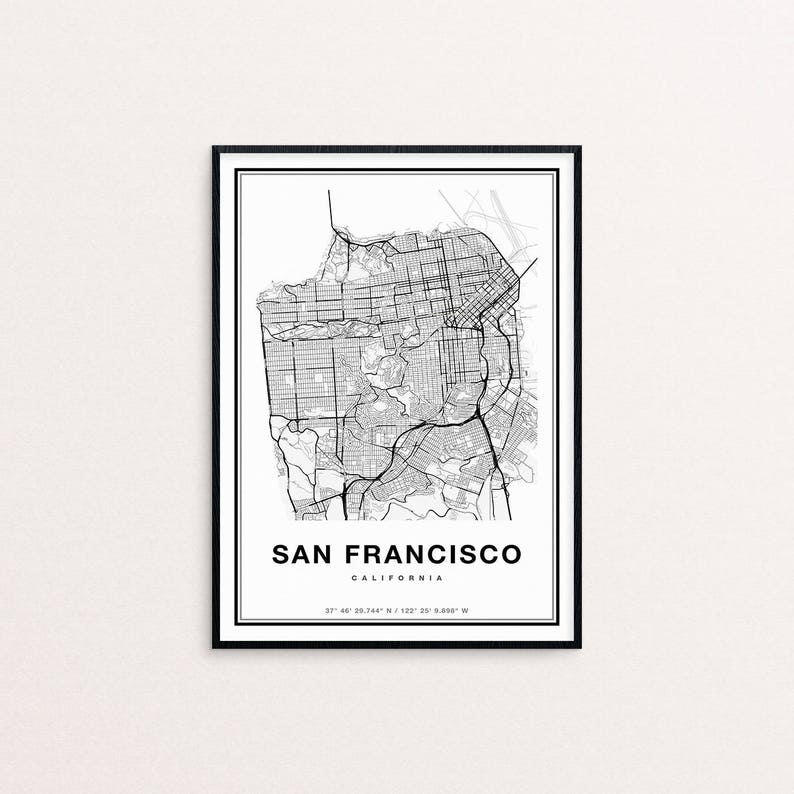 3. Traditional housewarming gifts
Traditional housewarming gifts range from a bottle of wine and a loaf of bread to a new broom and candles. If you're going to give a candle, however, you want to make sure that it's a high quality candle. And if it carries a bit of meaning beyond the traditional blessing of always having light in the darkest times, all the better. Light the way to a fresh start with this candle from Homesick.
4. Practical housewarming gifts
Whether they've just moved in and hosting a casual housewarming party filled with pizza, beer, and cardboard boxes or whether they've purchased a fixer-upper and have grand plans for a bathroom renovation, a practical housewarming gift is the one to give.
Present them a beautiful white fabric shower curtain! (This is an especially thoughtful gift on move-in day. Simply pair it with a liner and hooks for instant use!) A patterned white cotton shower curtain is crisp and beautiful, and it's something they'll appreciate well past moving day.
5. Useful housewarming gifts
It's a treat to receive a pretty set of cloth placemats. Whether they've decided to upgrade their dining room table in the new house or whether they need to keep the old one in good shape, a set of elegant fabric placemats will help them set their table in style.
6. Housewarming gifts for a family
Attending a housewarming party for a family? Then why not give them a gift the whole family can enjoy? Whether they have a regular family game night or whether their new home is in an area that receives lots of rainy days or snow days, a great board game (like Ticket to Ride) will keep them busy on making family memories indoors.
7. A long table runner
Over the years, we frequently heard that shoppers had a difficult time finding table runners that were long enough for their dining room tables, so we offer table runners in three sizes: 90, 108, and 120 inches. Our extra-long table runners are the perfect gift for that friend of yours with the huge, gorgeous farmhouse table or dining table with seemingly endless leaves. These can be used on any shape table any time of year, and they're a great way to dress a table up just enough for it to feel extra special.
8. A housewarming gift for someone just starting out
It's always fun to spruce up your decor even if you haven't moved into a new home, but it's extra fun to take a blank slate and start decorating. Help the happy homeowner breathe some new life into their old pillows with a set of new throw pillow covers. They're not a traditional housewarming gift, but they'll be a welcome one! Throw pillow covers make it easy to change the look of a sofa, window seat, or bench, and they're easy to wash and store away for a different season.
9. Housewarming gifts for couples
It can be tricky to know what to bring when you're invited to a housewarming party for a couple. Play it safe by giving them a gift that's practical, stylish, and pretty. A set of candleholders is a great choice! They can use them for an at-home date night or holiday feast, or they might like setting them on the mantel or coffee table. This glass amber set holds tapers and is a nice departure from standard metal candlestick holders.
10. Gifts for new homeowners
Personalized housewarming gifts are always a gamble; after all, these are the kind of gifts you can't return. Still, if you really want to present the new homeowners with a personalized gift, make it one that they can use. A good housewarming gift is one that's practical and thoughtful, and a self-inking stamp with their new address fits the bill.
Still not sure what to bring to a housewarming party? You can never go wrong with the gift of choice! Treat your favorite friend or family member to the gift of Saffron Marigold with one of our gift cards.